__________________________________________________________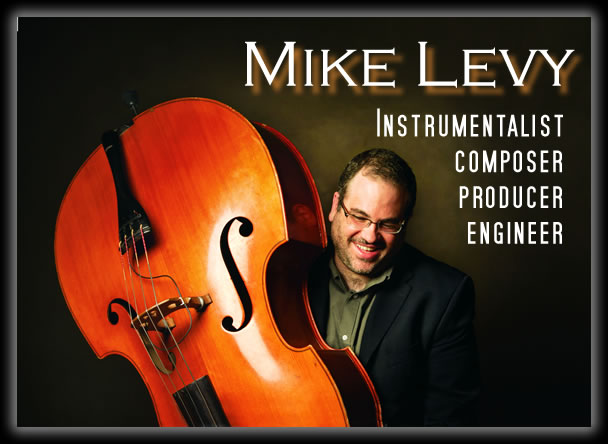 About me...
Mike Levy has a career that spans the world of music production. Mike is an accomplished bassist (acoustic and electric), pianist, guitarist, vocalist, and drummer. Mike is equally as skilled and comfortable on the other side of the mixer. In the studio, Mike has been responsible for numerous projects ranging from producing rock and pop albums to composing music for film and television.
A professional musician since the age of 15, Mike attended the University of South Florida and Berklee College of Music before leaving to tour with the Maynard Ferguson Big Bop Nouveau Band in 1993 at the age of 19. He landed in NYC after that where he spent his time playing with various funk, R&B, jazz, and folk artists.
Performance credits include Ira Sullivan, Louis Bellson, Lenny Welsch, The Platters, The Drifters, Don Rickles and Kenny Drew, Jr., and David "Fathead" Newman. Mike now lives in beautiful Tucson, AZ with his wife and two children. He continues to collaborate with artists across the country as well as operating his recording studio, 11:11 Studios.


Below is music performed, produced,
or engineered by me.
CONTACT ME
For remote session work, lessons, or studio info.
________________________________________________________________________________
________________________________________________________________________________
LISTEN
SHOW SCHEDULE